Posted November 17 2021 Handling class
Re: Major flooding in Hope, Abbotsford - Sumas Prairie - North of Fraser River and access points.
Handling class is proceeding this evening. The site and roadways are essentially clear for access to Cotonfield.
For anyone who booked for tonight and cannot attend for any reason, please drop us an email and we will credit to the following week or in January of 2022 (no classes in December).
MASKING IS NOW MANDATORY EFFECTIVE AUGUST 24, 2021
IT IS RECOMMENDED ONLY FOR THOSE WHO HAVE 21 DAYS SINCE THEIR 2ND VACCINATION
APPROPRIATE DISTANCING IS PREFERRED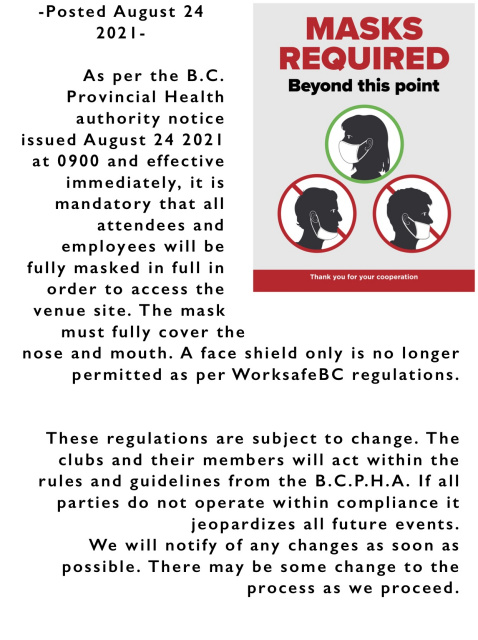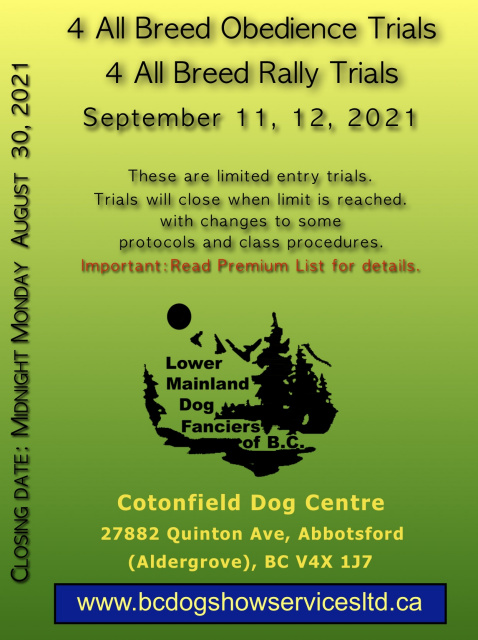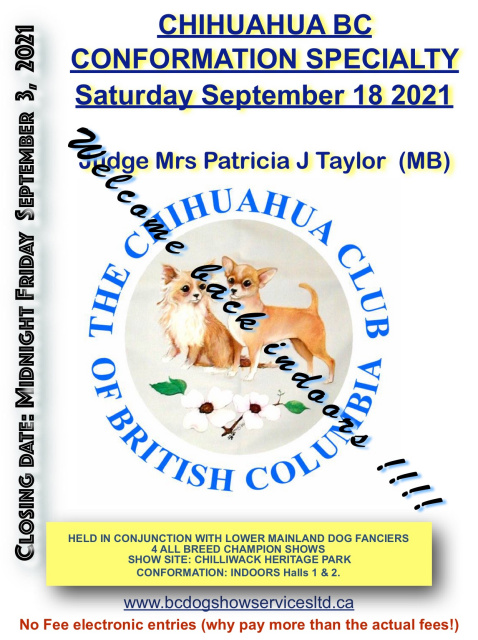 The Lower Mainland Dog Fanciers of B.C. was organized in 1984 as a registered non-profit society.
Our first dog show was held in October 1986.

The objectives of the club are to promote the welfare of purebred dogs and to create an appreciation, on the part of the public, of the value of purebred dogs.

Our members come from varied backgrounds, have a love of different breeds of dogs and participate in many aspects of the sport. This brings diversity and knowledge to our club. Most notable is the work ethic, great energy and support of each other.